CRAFTSMANSHIP
Good things come from passion and experience. Our master charcuterie makers, helped by colleagues, know how to transform the best cuts of meat into specialties with unique and unmistakable taste.
The salting, the special massage on every single piece and a perfect balance between the natural aromas are crucial parts of our manufacturing processes.
TRADITIONAL RECIPES
We love to preserve the authentic flavour of our products, and – at each step of the preparation – we use high quality ingredients and raw materials, combining them according to the recipes that are handed down through generations.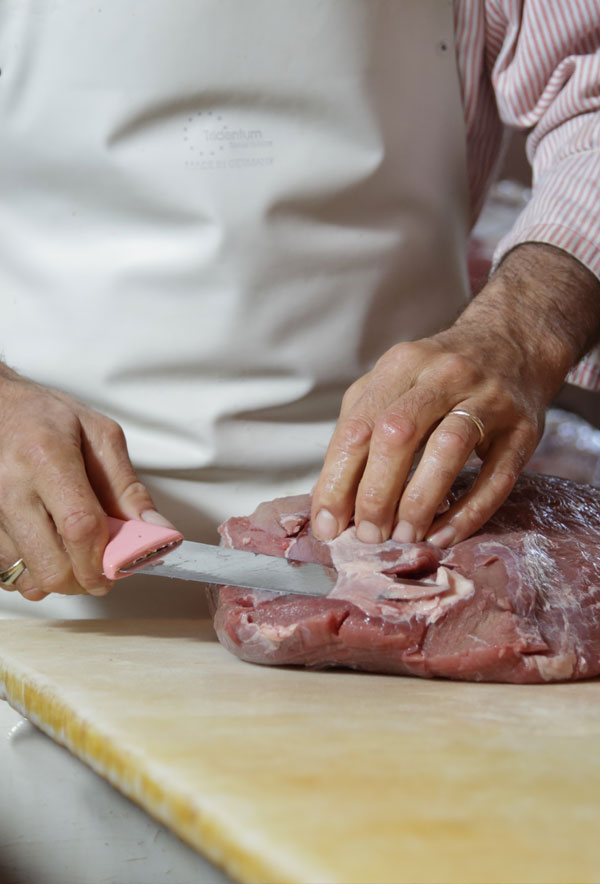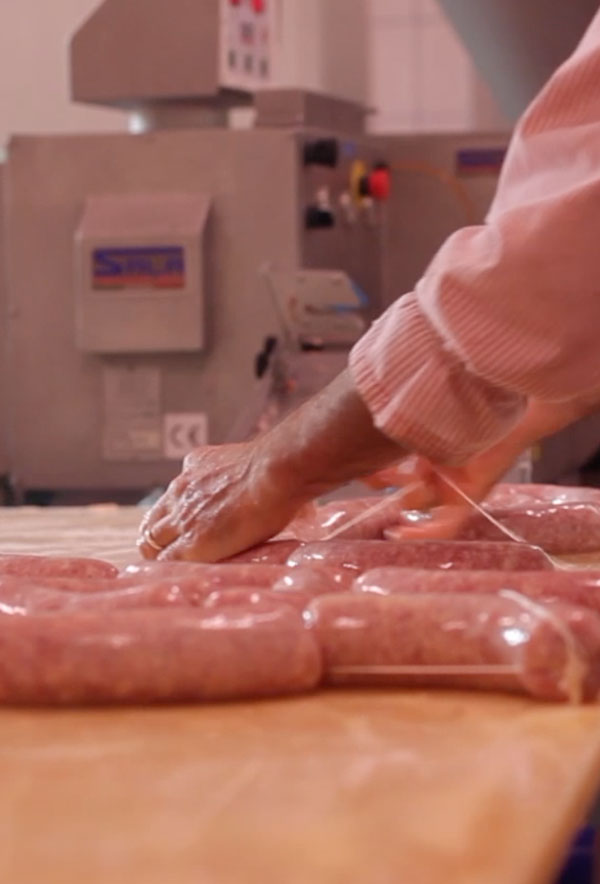 THE EXCELLENCE OF TRENTINO QUALITY
Producing cured meats is an art that needs to be kept alive everyday with the creation of quality products.
Carne Salada and Luganega are certified by the Trentino Quality brand: a real guarantee for Trentino excellence thanks to the strict regulation which assures the respect for tradition, the meat's origin and the traceability of the supply chain.
Discover more

THE TRUE RURAL TRADITION
The carne salada comes from the valleys of Sarca, a river that originates from the Adamello-Presanella mountain group and from the Brenta Dolomites in the upper Val Rendenaand its origin dates back in the 16th century.
The need to preserve Carne Salada over the cold seasons made it possible to develop a tradition that has lasted for centuries, kept alive with passion by Salumificio Val Rendena.
The carne salada is a low-fat cured meat, low in salt and high in protein, perfect per a balanced diet.
TASTE THE QUALITY
The Salumificio Val Rendena carne salada is produced following the original recipe and a traditional method: accurate selection of beef cuts, attention to dry salting and care during the natural brining.
every step is followed accurately to ensure an excellent product with a unique taste.
DO YOU WANT TO KNOW MORE?
Discover all the taste of carne salada, secrets of a perfect preparation, the organoleptic and consumption properties.
Discover more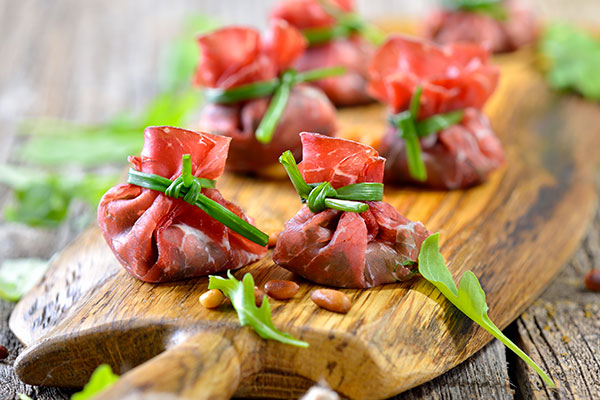 A REALLY UNIQUE TASTE
The best Trentino tradition in the production of cured sausages is represented by the Rendena Valley, where we are based.
Val Rendena, due to its north-south longitudinal orographic position, its high mountains and the presence of the glacier right next to it, was a very cold valley in the nineteenth century, and due to this rigid climate it was difficult to cultivate the land profitably.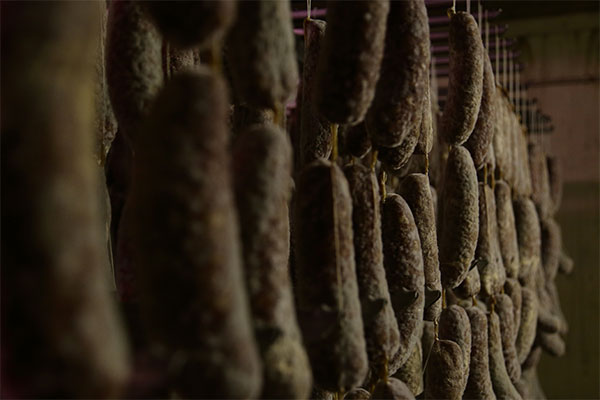 EXCELLENCE OF FLAVOURS
Pure pork cured sausages: the Luganega Trentina should be eaten as it is after careful and adequate seasoning.
The expert management of the various stages of the process (from grooming to stuffing, from drying to aging) allows Salumificio Val Rendena to offer you a product with expertly dosed pepper and garlic, a product that thanks to the quality of the meats and the correct seasoning, gives people a pleasant product to taste.
DO YOU WANT TO KNOW MORE?
Discover all the taste of Luganega, the secrets for a perfect preparation, the organoleptic and consumption properties.
Discover more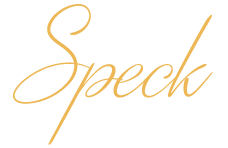 IL VERO PROFUMO DEL TRENTINO
Conosciuto come il più antico alimento di origine germanica, lo Speck è il principe delle eccellenze trentine. Le sue origini sono documentate in alcuni testi risalenti al 1289, a partire dal 1700 è stato denominato con l'appellativo di speck, o lardo, dal tedesco. Lo speck segue i ritmi del territorio in cui è nato: i lunghi e freddi inverni della montagna trentina hanno portato ad adottare il processo di affumicatura della carne come metodo di conservazione.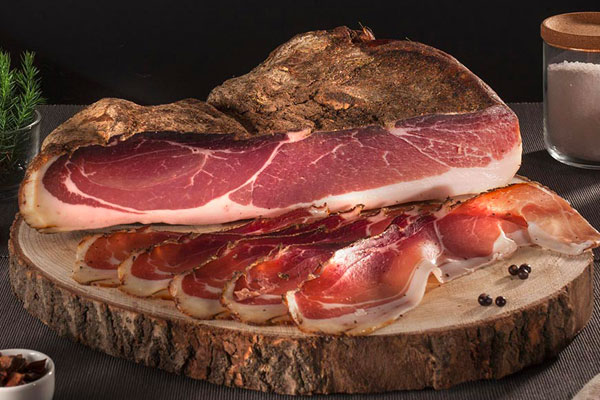 QUALITÀ E DELICATEZZA
La delicatezza dell'affumicatura con essenze e ingredienti pregiati: lo Speck del Trentino è dedicato a coloro che desiderano utilizzare prodotti di alta qualità per ricette dal sapore autentico.
Lo Speck di Salumificio Val Rendena è prodotto con cosce di suino sottoposte a un'accurata selezione. Le carni più pregiate vengono preparate per la salatura e l'aromatizzazione con massaggio manuale o meccanico.
LA STAGIONATURA
Il segreto del gusto inconfondibile del nostro Speck è nella stagionatura. Il periodo di riposo di 4 o più mesi nelle apposite sale è determinante per dare alla carne quel sapore unico.